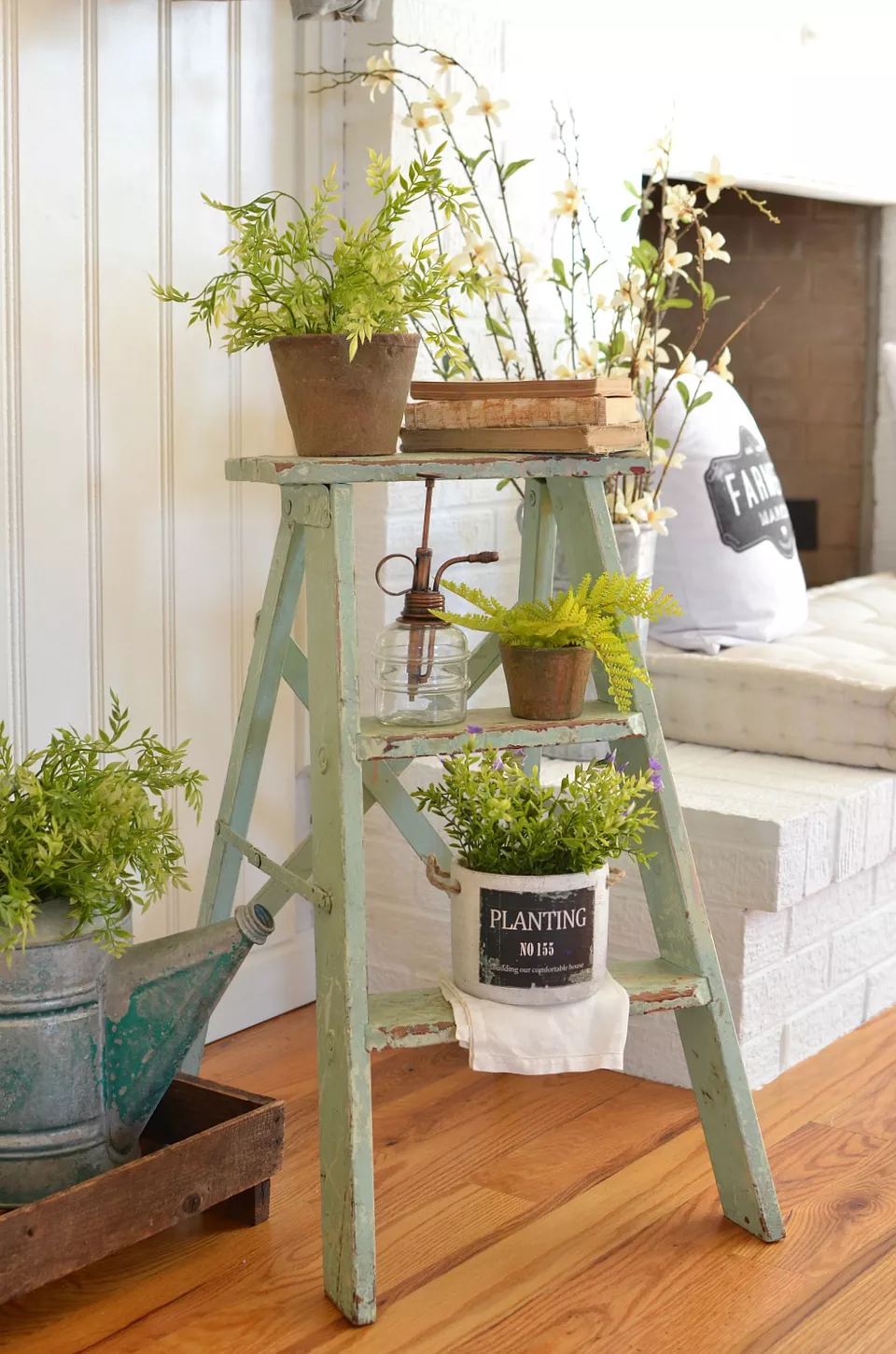 When a ladder is no longer safe to climb, it used to be forgotten about and exposed to the elements. In recent years, savvy homeowners have been repurposing these unused wooden gems into some fun home decor projects.
One tried-and-true way to add rustic appeal to your home is to decorate with ladders. A worn-out vintage ladder is filled with character and potential and can provide your home with a charming lived-in vibe.
But ladder projects aren't limited to people who love farmhouse style. New ladder projects are sleek, modern and complement a contemporary design aesthetic. 
Get inspired to add some style and function to your home with these decorative wooden ladder ideas. 
Transform a Ladder into a Shelving Unit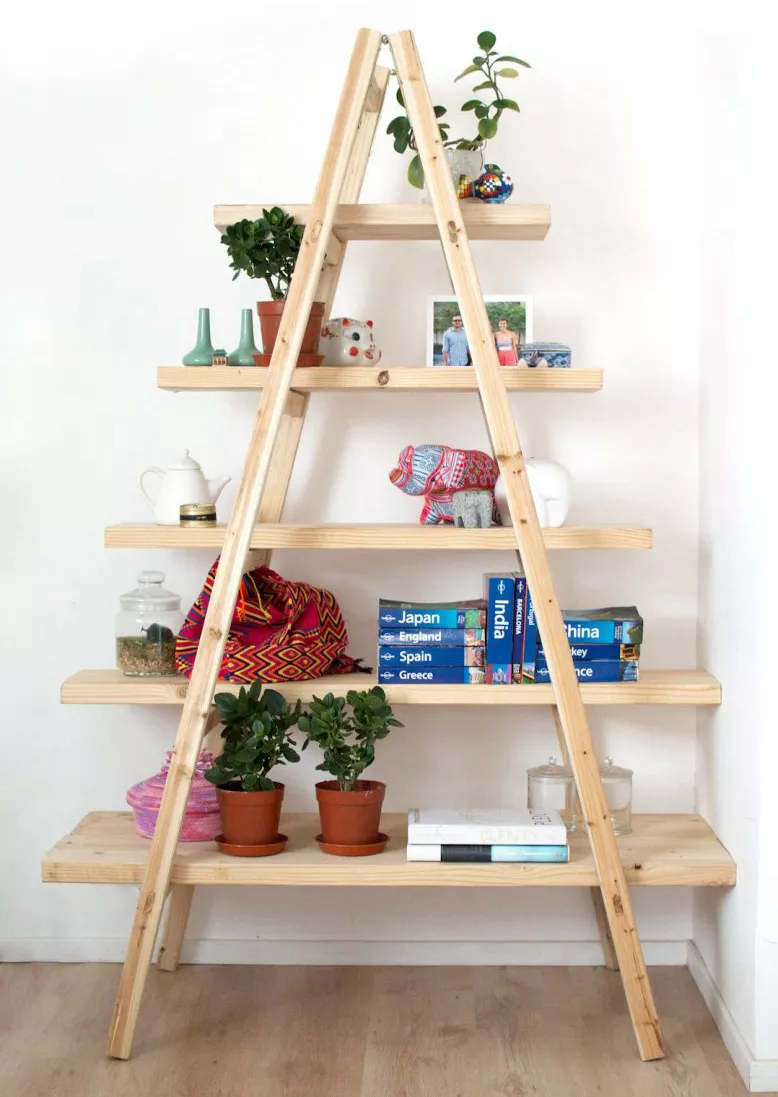 The first step to recreating this look is to make the shelves, which is a relatively easy process. This project was made by adhering pine planks to the cross beams of an open ladder using L brackets.  If you're having trouble finding a ladder like this one, you can make your own using 2x2 boards.
Create an alternate version of this shelf by adhering two opened ladders upside down on the wall to create a W. Next, add planks between the beams at varying heights and widths.
The next step is figuring out what to display. What and how you display it can make the difference between your ladder looking bland or designer-worthy.
Here are some ideas:
Use the entire unit as a bookshelf.
Set it up in the kitchen for dishes. 
Store in the bedroom for shoes and purses.
Keep unit in shed or garage for potting supplies.
Organize office supplies in decorative bins.